Archive for the 'Featured' Category
Jun 29, 2010 Featured, Pregnancy, Services, Support Group
A few moms share what group has meant
"Group has helped me to be a better mother by helping me to make better choices 4 my family and be a stronger person all together."   D.B.
"I am 19 years old. I started going to the pregnancy center when I found out I was pregnant with my son. He is now 2 years old. Being a first time mother was hard. … if you need assistance try Open Arms Pregnancy Center because they helped me, and I'm sure they can help you too!"   N.B.
"Well the pregnancy center helped me out while my kids were little. I got clothes and needs met through the center when money was tight and the support groups helped me connect with girls with the same child issues. So ya, the center helped me."   R.S.
Moms' Support Group is an opportunity to meet with other young moms and share problems, concerns, and successes.   It's an opportunity to meet new people and develop friendships. It's a chance to discuss topics of interest to young moms, get a break from the routine, and share time with friends that understand about your children.   It's a place to receive material resources, experienced advice, and encouragement for the struggles of parenthood.  It's an opportunity to improve your parenting skills while enjoying yourself.  If you are pregnant or have a child under 3 and would like to check it out for yourself, you are invited to join us Thursdays from 7:00 to 9:00 pm.
"Group has been very helpful not only with getting the things I need for both my babies but also with emotional support during hard times."   A.B.
Some moments during a moms' support group meeting
This 4 1/2 minute clip is part of a discussion about rent and housing, an issue of great concern in many young mothers' lives.  The mothers join in, sharing ideas and information.
Jun 29, 2010 Abortion, Featured, Fetal Development, News, Video
Intro to a thought-provoking video
The following YouTube video highlights some of the critical issues for expectant mothers. The issues are complex, but the treatment in the media is worth thinking about. At the end of the video you have the option of telling us what you think about a few of the issues that are addressed. You'll also have the chance to leave a comment and get some dialogue going.
Read the rest of this entry »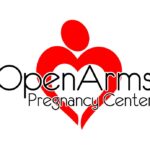 We are located at 99 Bangor Street, between the Mobil station and Tire Warehouse and across from Dairy Queen.  To locate us on the map, click here . and scroll up, almost to North Belfast Avenue.