Archive for the 'News' Category
What would my parents say?
What will my boyfriend do?
How would my life change?
     You don't want to think about it, but you can't help it.
 You have concerns and don't know what to do.
You feel alone but you don't have to be.
We are here and we will stand with you and help you work through it all.
Open Arms Pregnancy Center
1-207-620-1600
Monday through Friday
2:00 to 5:00
Jun 29, 2010 Abortion, Featured, Fetal Development, News, Video
Intro to a thought-provoking video
The following YouTube video highlights some of the critical issues for expectant mothers. The issues are complex, but the treatment in the media is worth thinking about. At the end of the video you have the option of telling us what you think about a few of the issues that are addressed. You'll also have the chance to leave a comment and get some dialogue going.
Read the rest of this entry »
Jun 28, 2010 News
Open Arms Pregnancy Center opened the first week of May of 2010 as a completely new pregnancy center in the Augusta, Maine area.  GAPS, or the Greater August Pastor's Society, came together and agreed on a joint venture in starting a pregnancy center.  The officers of GAPS became the steering committee for the new organization and are now acting as the initial board.  They hired me, Pat Bonney, to be the director and accepted Dennis Keller's gracious offer to donate space in his building for a location for the new center.
Read the rest of this entry »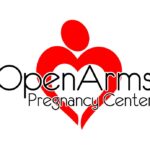 We are located at 99 Bangor Street, between the Mobil station and Tire Warehouse and across from Dairy Queen.  To locate us on the map, click here . and scroll up, almost to North Belfast Avenue.